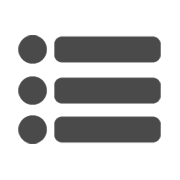 25,000+ products
available, plus custom
products made to your specification.
Selection
FREE Standard Ground Shipping
on Stock Springs in the Continental United States
FREE Plating
on all Music Wire Stock Springs
FREE Grinding
on all Standard Stock Compression Springs

Springs ready to ship
today.
In Stock
Expert Engineering Assistance
on Stock and Custom Springs
Certificate of Compliance
on all Stock Springs and Custom Springs
Guaranteed RoHS Compliance
on all Stock Springs

Engineering and
Customer Service teams ready to
assist.
Support
Live Customer Service Support
at all Locations
Enhanced CAD Downloads
on Stock Springs Designs
Global Flexibility
allows Lee Spring to find solutions that meet your
geographic requirements wherever your business
takes you in the world